Dunbrody Famine Ship Experience
The Dunbrody Famine Ship is one of the premier tourist attractions in the South East of Ireland. Centred on an authentic reproduction of an 1840's emigrant vessel, it provides a world-class interpretation of the famine emigrant experience.
Book Now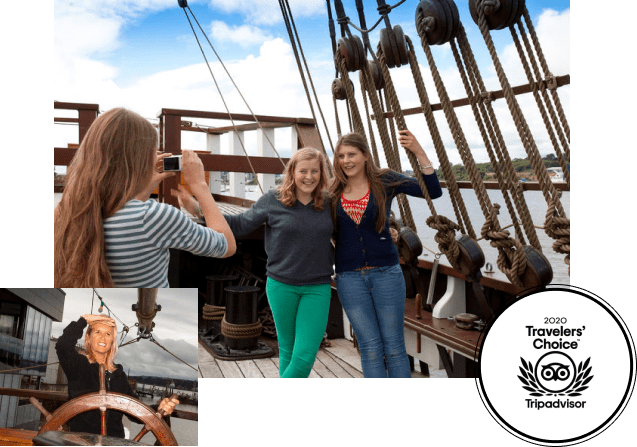 Incorporating guided tour, costumed performers and themed exhibitions of the highest quality, 'The Dunbrody' provides a unique insight into the bravery and fortitude with which Irish people faced up to a desperate situation.
Designated Heritage Island Premiere Attraction and Winner of the Tripadvisor Travelers' Choice award.
Santa is coming to The Dunbrody! Santa and his helpers are returning with the Santa Wonderland Experience from Saturday December 2nd and will be here on selected days throughout the run-up to Christmas. Book early to avoid disappointment.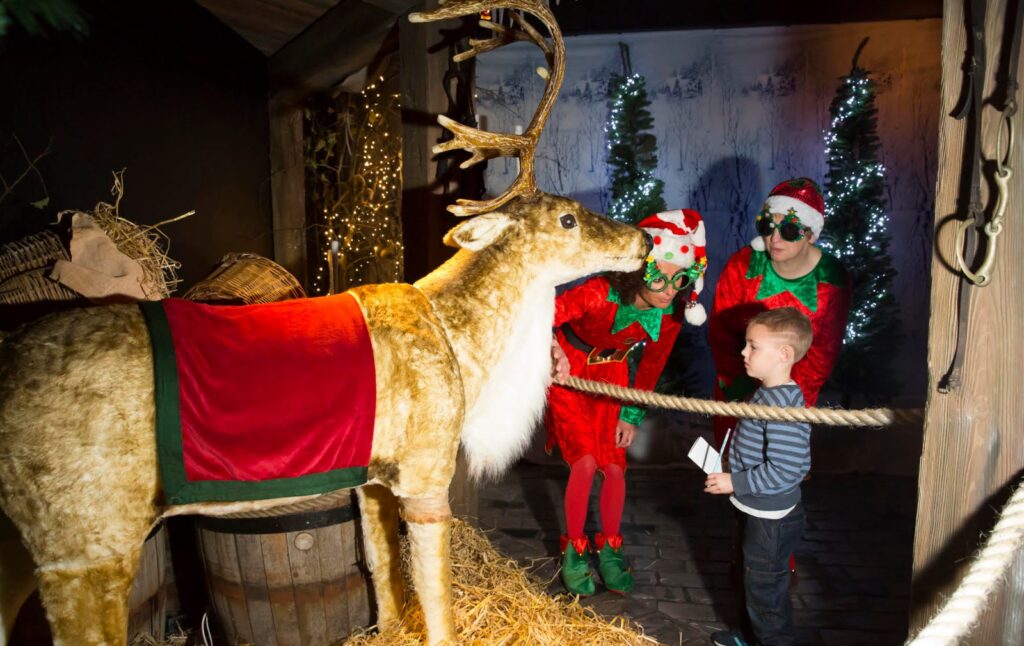 The Dunbrody Famine Ship Journey
The Dunbrody Virtual Tour
The Dunbrody Famine Ship is moored at the quayside in the town of New Ross, in County Wexford. New Ross is centrally located in the Historic and Scenic southeast region of Ireland. With excellent road links, New Ross is a perfect addition to any tourist's itinerary. With literally dozens of attractions and activities in the surrounding area, New Ross is ideal for a brief stop, a day trip, or even a week-long stay.
The Captain's Table Restaurant
Take a break at our Captain's Table Restaurant, a unique dining experience looking out over the River Barrow and only a minute's walk from the centre of New Ross.
Sip on a Blue Butterfly Barista-grade coffee and a homemade scone or have something from our Lite Bites menu while looking down over the bustling quayside.
Our on-site shop stocks a wide variety of Irish heritage books, products and souvenirs of your visit to the Dunbrody Famine Ship.
The Dunbrody' provides a unique insight into the bravery and fortitude with which Irish people faced up to a desperate situation. As we embark on an exciting new expansion of the Visitor Experience in New Ross and the regeneration of our town through the development of a major tourism project, we are offering sponsorship opportunities and seeking support in raising funds to meet our funding requirements to ensure the delivery of this new and exciting tourism project for the South East.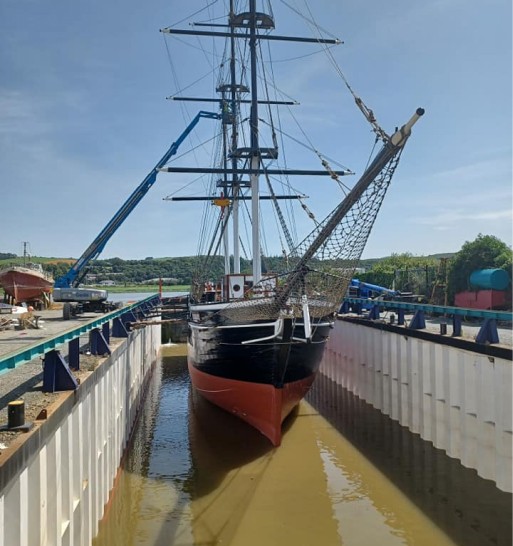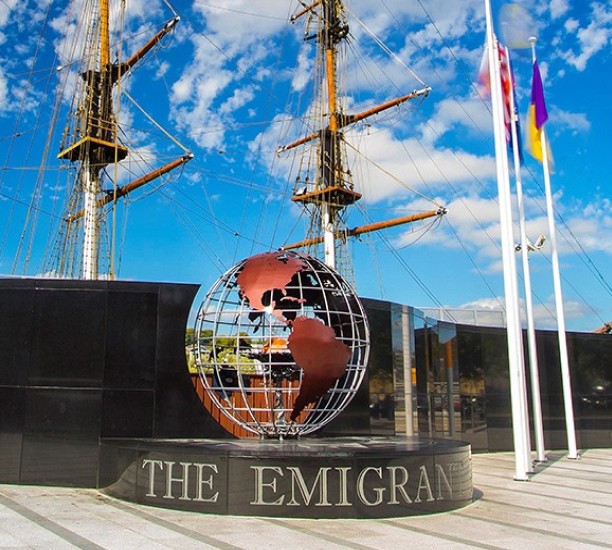 More Local Attractions
The Emigrant Flame
The Emigrant Flame burns permanently to remember all emigrants throughout the world.
The journey of the Flame symbolically fulfilled President Kennedys promise "to return to Ireland in the springtime".
The flame stands beside the Dunbrody Famine Ship Experience on the quayside in New Ross.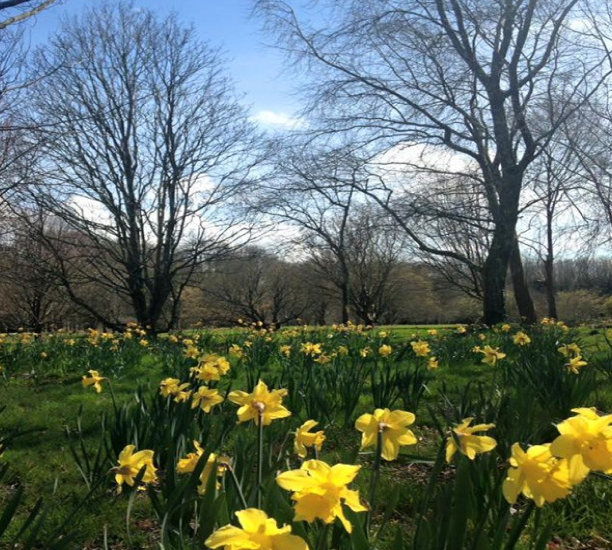 More Local Attractions
John F. Kennedy Arboretum
The tranquil Arboretum is dedicated to the memory of U.S President John F. Kennedy and stretches across 623 acres and contains 4,500 types of trees and shrubs, some of which are very rare.
The park is situated 12 km from New Ross town and features woodland walks, a playground, lake, visitors centre and tearooms.