The Dunbrody Shop
Please feel free to click through the categories below to purchase books and merchandise on the Irish Famine and Dunbrody Famine Ship and Irish Emigrant Experience. We offer great gifts and souvenirs at affordable prices!
Showing the single result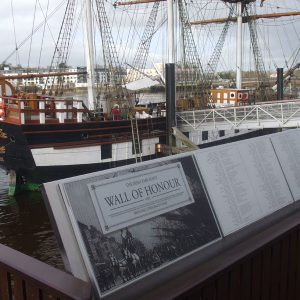 €

100.00
You have an opportunity to honour your ancestor from Ireland in the land of their birth. Bring your ancestor home. The Irish Emigrant Wall of...
Add to cart