New World, Savannah, Georgia
In the mid to late-nineteenth century, the port city of Savannah, Georgia in the southern United States became a haven for people of Irish Heritage in the US, particularly for those from the South East of Ireland. Shipping companies like the Graves company of New Ross carried a mass emigration from Wexford and parts of south Kilkenny to Georgia.

In 2013 the Wexford Savannah Axis was established. This is a joint research project involving the John F. Kennedy Trust, Waterford Institute of Technology, Wexford County Council, Georgia Southern University and Georgia Historical Society.

The project has since uncovered a treasure trove of information about the many voyages that occurred between Wexford and Savannah from the late 1840's to the early 1860's. The Dunbrody Famine Ship passenger database has records of thousands of Irish emigrant families arriving in Savannah.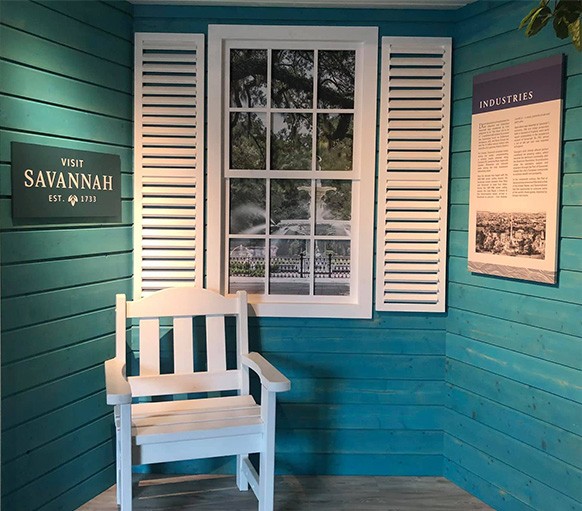 In September 2019, the Dunbrody Famine Ship Visitor Centre opened a new exhibition, the "Savannah Landing Point" which brings the whole exit area to life for visitors.
The Savannah Landing Point exhibit was part funded by major tourism related companies in Savannah, along with Wexford Local Development funding and depicts what Irish immigrants would have experienced when they arrived in Savannah, in the 1800's.
A Ticket to Savannah
As you enter the tour of our living museum, you are issued with a ticket to Savannah, Georgia. As you leave the ship, a hand-drawn map of the city in 1851 sets the scene for your arrival to the City. Panels along the walkway wall from the ship into the Centre give details of the City's growth into a thriving port for cotton and timber.
The Irish in Savannah
The Dunbrody Famine Ship virtual tour exhibition features a flavour of life for the Irish in Savannah with bales of cotton straight from the sunny Georgia State city along with an interactive touch screen where you can read about 12 success stories of Irish emigrants from Wexford who made significant contributions to life in Savannah. A stereoscope shows 3D images of Savannah in the 1800's and a video supplied by Visit Savannah showcases the city's appeal.
Connections with South-east Ireland
Records show that Irish emigrants were warmly received in cosmopolitan Savannah where many people went on to great success. The Irish became Savannah's business, trade-union and political leaders, so much so that the city now hosts the second largest St Patrick's Day festival in the world. The Savannah Irish have maintained not just their sense of Irish heritage and national identity but also a strong feeling for their roots in the south-eastern corner of Ireland.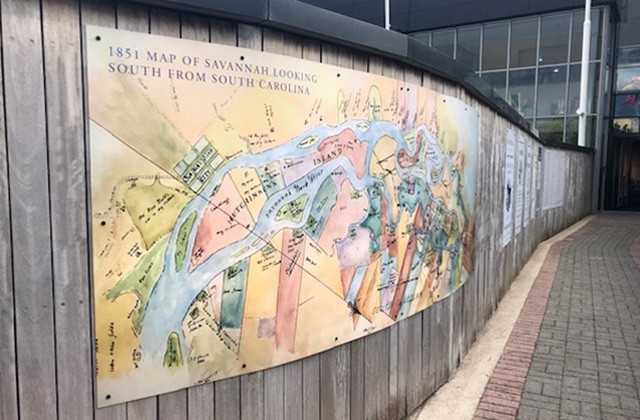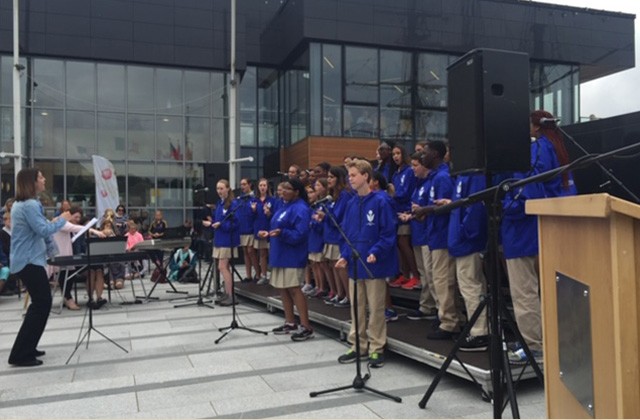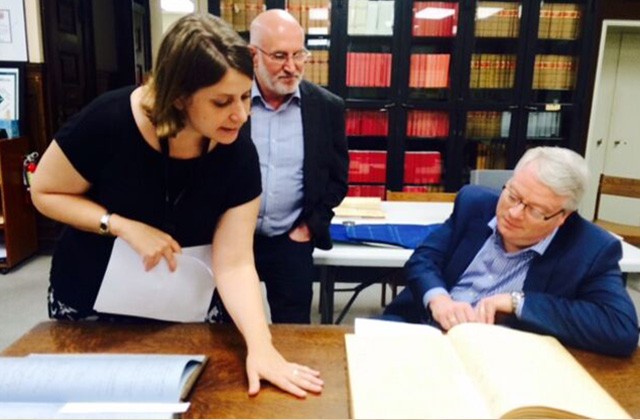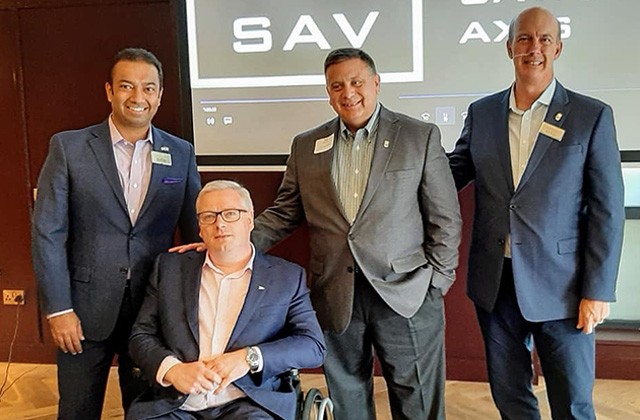 Visit Savannah Visits New Ross
Dunbrody Famine Ship Experience Overview
The Dunbrody Famine Ship is one of the premier tourist attractions in the South East of Ireland. Centred on an authentic reproduction of an 1840's emigrant vessel, it provides a world-class interpretation of the famine emigrant experience.