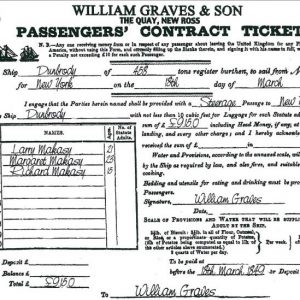 €

6.00 –

€

45.00
Our tour takes you to the quayside of New Ross, where the
Departure Exhibit
will set the scene of famine emigration. Waiting for you is
The Dunbrody
, a 3 masted barque that will be your home for the month long trip to New York. On board our
tour guides
will explain the harshness of conditions on the voyage.
Costumed performers
play the roles of famine emigrants, and bring the experience to life. At the end of the tour our
Arrivals Hall
will show you the fate awaiting those who survived the trip. It would take generations of hard work, and loyal service, before the Irish community were to become an accepted and respected part of North American society.
Select options